Operations Manager, Food Service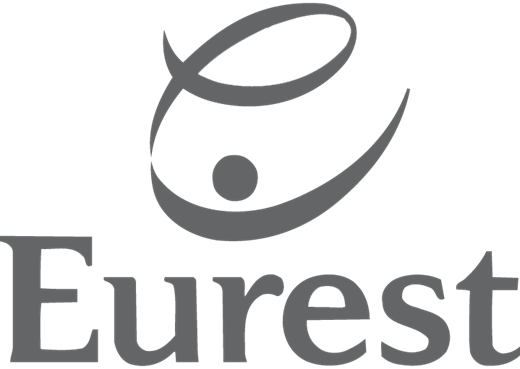 You might not know our name, but you know where we are. That's because Compass Group Canada is part of a global foodservice and support services company that's the 6th largest employer in the world, with 625,000 employees.
You'll find us in schools, colleges, hospitals, office buildings, senior living communities, tourist attractions, sports venues, remote camps and military installations and more. We're in all major cities, at remote work sites and everywhere in between – doing business in Canada and 50+ other countries where you can learn and grow. Join us now and point your career forward!
Imagine a place where people work as one to create an experience that inspires many. Join us and know that you make it possible for friends, families, and co-workers to come together. No matter why they gather, we're here to serve. Because of what we do, people share so much more than a meal. And that's why this is so much more than a job.
Why work with Eurest Dining? We are a member of Compass Group Canada, the leading food and support Services Company. We provide diverse, innovative dining services to corporate headquarter locations, law firms, manufacturing facilities, distribution centres and call centres. Join our commitment to providing exceptional food service to the best of business and industry.
Job Summary
As an Operations Manager, you will be responsible for providing overall planning, direction and control to assigned food service units. You will achieve operational and financial goals. You will provide guidance and motivation to subordinate unit managers, as well as ensure effective customer/client rapport is maintained.
Now, if you were to come on board as one of our Operations Managers, we'd ask you to do the following for us:
Conduct operation audits of regional units and design improvements to optimize financial performance and operational productivity.
Audit units to ensure conformance with the Company, government and accrediting agency standards, regulations and codes regarding food storage, preparation, sanitation, and record keeping.
Ensure adherence to company sponsored retailing and purchasing programs.
Observe typical meal service when visiting units; evaluate food for taste, temperature, appearance, and portion size; investigate complaints regarding unit operation and effect satisfaction solutions.
Develop realistic and accurate district forecasts; monitor development of realistic and accurate unit forecasts; ensure that each unit's financial performance meets the Company and client forecasts.
Ensure consistent and equitable administration of human resources policies, procedures, and guidelines to facilitate effective employee relations and support the preferred employer focus; audit performance appraisals and associates files; monitor Diversity action plans.
Recruit for management positions; identify district training requirements; develop and coach management associates to meet staffing and succession planning needs, as well as to ensure optimum utilization of district associates.
Provide direction and support to Food Service Managers, for catering and restaurant sales from multiple avenues, to maximize client and customer satisfaction.
Ensure a great culinary focused offer in the units.
Think you have what it takes to be our next Operations Manager? We're committed to hiring the best talent for the role. Here's how we'll know you'll be successful in the role.
Post-secondary education plus at least five years of related food service management experience in a business/corporate dining setting and retail environment.
Food safe certified.
Proven financial management skills including ability to control product and labour costs.
Strong motivator, mentor and leader.
Very detail-oriented individual and a strong team player.
Superior client relationship skills.
Excellent communication skills (written and verbal).
Can accommodate a flexible work schedule
Knowledgeable in Microsoft Office.
Compass Group Canada is committed to nurturing a diverse workforce representative of the communities within which we operate. We encourage and are pleased to consider all qualified candidates, without regard to race, colour, citizenship, religion, sex, marital / family status, sexual orientation, gender identity, aboriginal status, age, disability or persons who may require an accommodation, to apply.
For accommodation requests during the hiring process, please contact PeopleHub@compass-canada.com for further information.

Job Segment: Food Service, Chef, Culinary, Hospitality