HUMAN RESOURCES BUSINESS PARTNER
Date: Jun 17, 2022
Location: New York, NY, US, 10128
Company: Compass Group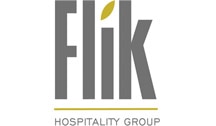 Position Title: HUMAN RESOURCES BUSINESS PARTNER 
Pay 16 
Reports To:
What makes FLIK click

What makes FLIK click? Our people. The decisions, actions and attitudes of our associates earn the trust and loyalty of our clients every day. We know how to pick them and we know how to grow them. It starts with hiring people who share our passion for food and hospitality. Once we find the right talent, we encourage, value and recognize their contributions.
 
We keep our people renewed, excited and engaged by providing hands-on training and educating them about the latest trends. We give them a stake in successfully raising the bar. Our people love what they do and they love sharing their passion. Join our team and see the FLIK difference. Where a job isn't merely a job but the start of a career where you can flourish.
This position is eligible for an Employee Referral Bonus! If you know someone that is qualified for this role, please use the 'job search' in MyOpportunity to refer your referral and email them a link to apply. Your referral will be able to apply by clicking the link in the email then you can check the status under Careers in MyOpportunity by clicking on 'referral tracking.' For Employee Referral guidelines, FAQs and the Compass Employee Referral Policy, email MyReferral@compass-usa.com. Click here to view the step-by-step instructions to refer a friend to this position. 
Overview
Reporting directly to the head of HR for the Sector, the HR Business Partner will provide generalist support to the field Vice Presidents and their teams with emphasis in talent development, training, litigation avoidance, organizational development/design, change management, labor productivity, and new business mobilization.  This position will have a matrix reporting relationship with other key leadership. The HRBP will serve as the strategic business partner for multiple sector leaders and should be the content expert regarding talents strategies, policies & procedures, program implementation, with knowledge of state and local employment legislation. 
Responsibilities: The HR team focuses on 5 key pillars (Attract, Retain, Develop, Engage, and Perform).
Job Summary

Attract:
Partners with Talent Acquisition to identify and facilitate to growth/movement of superior talent.
Supports and engages associates on Diversity & Inclusion initiatives.
Participates in high level interviews for Regional and Operational leadership.
Retain:
Analyzes wage and salary reports and data to determine competitive compensation plans.
Assesses and intervenes in ADA/FMLA/WC cases.
Conducts climate surveys and exit interviews, as well as reviews Associate and Customer Satisfaction surveys to analyze and monitor levels of associate morale and job satisfaction.
Prepares reports and recommends procedures to drive labor efficiency.
Develop:
Works closely with the Vice presidents and Operational leadership to drive the Sector talent strategies and tactics.
Partner with Talent Management and Learning and Development to drive development and performance discussions and robust plans.
Engage:
Uses associate satisfaction survey data to support unit managers in feedback sessions, action planning and follow-up.
Consults with internal legal counsel to ensure that policies comply with federal and state law.
Investigates and advises management in appropriate resolution of associate relations issues.
Participates in Operational Leadership meetings to drive strategic HR initiatives and increase HR visibility, conduct classroom training, and network.
Using business analytics to drive change and performance outcomes.
Perform:
Leads, coordinates and conducts HR related functions for existing and new payroll transitions/conversions for new account openings.
Provides ongoing maintenance and coordination of Benefit Subsidy, Socially Just Wage Increases, and Socially Just Benefit Adjustments.
Leads compensation discussions to ensure min, par and max thresholds are applied and HRIS compensation approvals are met.
Advises and directs operations business partners regarding EEO opportunities, compensation, and employee benefits.
Essential Skills for Success:
Business leader with an expertise in HR.
Ability to build rapport quickly up and down the organization and leadership teams.
Demonstrable experience in managing HR related projects.
Builds credibility and earns the trust of key leadership.
Strong business acumen – understanding what levers drive results and the Commercial application (e.g. participation and driving the sales process).
Coach and influencer.
Acts with a sense of urgency; willingness to travel; flexible time management skills.
Balance execution with planning.
Intellectually curious – continuous improvement mindset, critical thinking.
Courageous – willing to engage in healthy proactive debates focused on improvement of the function and business.
A professional and commercial approach to HR, with the ability to deliver high employee satisfaction, appropriate development and reward for individuals.
Qualifications
Bachelor's Degree in Human Resources, Business Management, Hospitality Management/Integration, Statistics, or related degree.
PHR or SPHR desirable.
Two (2)+  years' experience as a generalist in a multi-site, multi-state environment.
Previous operations experience a plus.
Union experience highly desirable.
Must be willing to work the necessary hours and schedule to meet business needs.
Must be able to travel up to 25%.
Bi-lingual strongly desired. 
Strong organizational and computer skills to include; word, excel, Powerpoint and other web based programs
Apply to Flik today!
Flik is a member of Compass Group USA
Click here to Learn More about the Compass Story
Compass Group is an equal opportunity employer.  At Compass, we are committed to treating all Applicants and Associates fairly based on their abilities, achievements, and experience without regard to race, national origin, sex, age, disability, veteran status, sexual orientation, gender identity, or any other classification protected by law.
Qualified candidates must be able to perform the essential functions of this position satisfactorily with or without a reasonable accommodation. Disclaimer: this job post is not necessarily an exhaustive list of all essential responsibilities, skills, tasks, or requirements associated with this position. While this is intended to be an accurate reflection of the position posted, the Company reserves the right to modify or change the essential functions of the job based on business necessity. *Los Angeles applicants: Compass Group will consider for employment qualified applicants with criminal histories in a manner consistent with the requirements of the Los Angeles Fair Chance Initiative for Hiring (Ban the Box ordinance)
Associates at Flik Hospitality are offered many fantastic benefits.
Medical

Dental

Vision

Life Insurance/ AD

Disability Insurance

Retirement Plan

Paid Time Off

Holiday Time Off (varies by site/state)

Associate Shopping Program

Health and Wellness Programs

Discount Marketplace

Identity Theft Protection

Pet Insurance

Commuter Benefits

Employee Assistance Program

Flexible Spending Accounts (FSAs)
Req ID: 1021954
Flik Hospitality Group 
JANANN LIBERMAN 
[[req_classification]] 

Nearest Major Market: New York City
Job Segment: Payroll, Finance